Hi and wish you all a happy new year!
I try to connect ganache to moralis server. I use linux mint 20.2 cinnamon. I did all, I downloaded frp, I succeeded to copy from "Devchain Proxy Server" both [common] and [ganache] and replace into frpc.ini and save them, then I went to command with "readlink -f" and see please attached.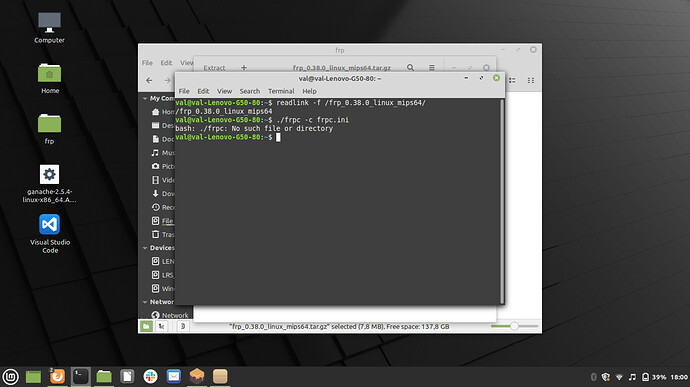 It is not remaining in folder (I guess) therefore the run command "./frpc -c frpc.ini" is not working.
Please help, what i need to do?